Choosing an Avalanche Probe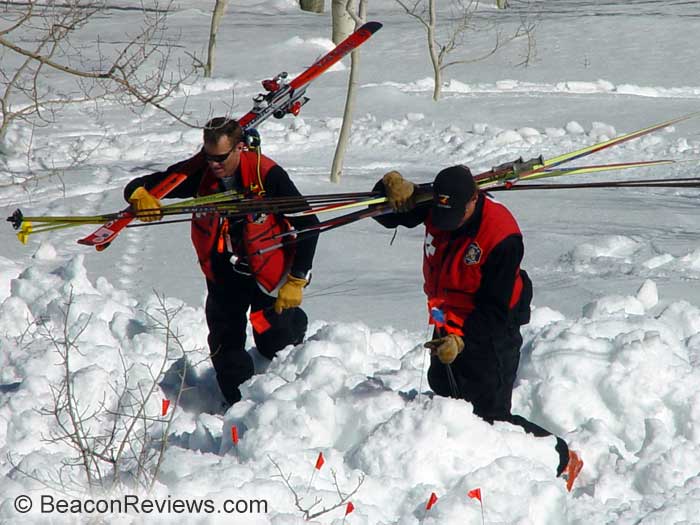 When purchasing an avalanche probe, consider only a dedicated sectional probe. Convertible ski pole probes might be okay as a backup, but they are too short, too difficult to assemble, and they are lousy at penetrating dense avalanche debris.
Your dedicated probe should have an assembled length of at least 220 cm. Short probes require that you bend over each time you insert the probe. Long probes are necessary only when probing an unsurvivable deep burial and are more appropriate for patrollers and search and rescue teams. Generally speaking, I suggest 280 cm probes for backcountry travelers and 320 cm probes for patrollers and professional rescuers.
Look for a simple assembly mechanism that locks by pulling on a handle or cable. Don't use probes that require you to position a knot in a tiny groove or that require you to manually spin a knurled nut, and do not buy a probe where the tubes can accidentally come off the cable/string. Make sure you can reliably deploy the probe with your typical winter handwear (e.g., mittens). And practice deploying your probes frequently.
Depth (measurement) indicators are helpful for determining burial depth and measuring snow pits.
(The Pieps iProbe is a unique probe that can temporarily silence a Pieps transmitter.)